SEO CONSULTANT BRISBANE
Brisbane SEO Consultant
Are you looking for an expert professional SEO Consultant with proven success to get your business website moving through the ranks of Google, generating leads and revenue?
Do you service a local geographic market (say city or suburbs)? Or do you have a small on-line store (no more than 150 products)?
Finally is your website built on WordPress? (if you don't know I can tell you)
I (Karen Thorogood) am a dedicated expert Brisbane SEO Consultant who will move heaven and earth to get your website moving through the ranks of Google, generating website traffic (business leads, hence business revenue and growth) for you.
Specialised Professional SEO Consultant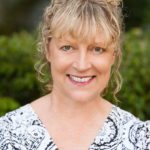 As a specialised SEO Consultant I have the experience, skills and knowledge that moves medium ($10m+ turnover) and small business (>$10 m turnover) websites up the Google ranking. SEO is continually changing in response to Google changes and a 'generalist' SEO Consultant has a good chance of not providing the exact SEO techniques for each type of business client.
I have specialised in SEO for small on-line stores, small and medium service industries (professional and trade) and brick and mortar outlets servicing a particular geographic market. As a niche SEO Consultant I am an expert in applying the right techniques for these specific businesses and as a result I have happy clients with proven results that have led to successful business growth.
Why Choose Me as Your Brisbane SEO Consultant
There are plenty of reasons why you should (in my opinion) choose me as your SEO Consultant:-
Proven success, professional SEO Consultant
Open two-way communication
Dedicated, effective SEO Consultant (I will track around 100 to 200 keywords for you)
Transparency and trustworthy
Realistic, affordable rates.
SEO Rates
Part of being a successful SEO Consultant is knowing my clients' business, their current position and their goals. Obviously the more hours of SEO done for your business the quicker it will provide you with a return on this investment. However more hours means more expense and some medium or small businesses can struggle to find the additional income for this essential investment. For this reason I have several different SEO packages or I can tailor an SEO package just for you. So for clients that are start-ups with a small (to no!) advertising budget a lower monthly investment is possible, whilst for clients that are well established but are seeking to grow further through a greater on-line presence and have deeper pockets a higher package with more SEO hours if offered.
Should you Invest in SEO?
The most obvious reason why you should invest in SEO is that without it your website is highly unlikely to generate business leads and hence revenue for you. Below are the main points why you should consider investing in SEO and these points are elaborated on further down on this page.
Reasons for Investing in SEO
Effective SEO can allow medium and small businesses to rank above large businesses
SEO is cost-effective for medium and small businesses
In the longer term SEO can actually decrease your advertising budget
Traditional methods of advertising are becoming less and less effective
Effective Medium & Small Business SEO
My clients are medium and small businesses and the good news is that these businesses can compete with large businesses to obtain high ranks in Google and other search engines.
Small and medium sized, local goods and service businesses can even beat large businesses in obtaining higher rankings in the top three listings on the first page of Google. It all depends upon the industry that you are in – and of course how knowledgeable and dedicated your SEO Consultant is – and sometimes how deep your pockets are…
SEO provides an even playing field on which small and medium sized, local goods and service businesses can effectively compete with large businesses.
Google actually facilitates higher rankings for small and medium sized local businesses. This occurred through the Pigeon Google Algorithm. The aim of Google is to provide search results that are more relevant to people looking for locally based businesses and services. Thus the aim is to increase the rankings of local listings in a search for websites that provide relevant, useful information in close geographical proximity to the searcher. This is good news for local businesses, both for small and medium sized operators.
Thus as a locally based business with good SEO of your website, you stand a good chance of coming up the ranks for customers looking for your type of goods or services in your particular geographic market – it does though depend upon the strength of your internet competition.
Decline in Effectiveness of Traditional Small to Medium Business Advertising
Traditional methods of advertising for small to medium sized businesses are now much, much less effective than they once were. People are now searching on the internet for goods and services and this is where you will obtain business growth.
SEO is Cost-Effective for Small and Medium Sized Local Businesses
SEO requires an upfront ongoing investment for a period of time during which, while your website moves through the ranks, it doesn't generate a huge amount of business for you, however it will generate some revenue to help balance out the cost of your SEO. How long this investment period is depends on many factors including:-
the competition of other websites within your industry;
the geographical size of your target market;
how much you invest each month; and
the effectiveness of your SEO Consultant.
However once SEO gets your website in the prime spots, you will find that the cost of SEO balanced against the leads generated by SEO make SEO very cost effective – even taking into account the upfront investment that you needed to make. A high ranking website will return your SEO investment over and over again and can turn a struggling business into a highly successful business.
Importantly too, whilst your website is moving through the ranks it will start ranking firstly for small volume search terms. Ranking for a number of these can generate a noticeable increase in business leads. I optimise your website not only for the major high volume terms that people search for but also for the smaller terms, usually I optimise a website for around 100 to 200 search terms.
SEO can Decrease Your Advertising Budget
Once your website is on the first page of Google, ideally in one of the top three spots you can consider reducing your SEO spend. You can also at this stage evaluate the effectiveness of other advertising that you may be doing and curtail or even stop spending on other forms of advertising – reducing your advertising expenses even further.
SEO Questions
Below are a number of questions that are often asked and are important in understanding SEO. I have also elaborated on some of the information that has been provided above.
What is SEO?
SEO stands for Search Engine Optimisation and it involves a number of different techniques used to move your website up through the ranks to the top of the first page of Google.
No SEO Consultant can promise to get your website ranking at the top of Google within a specific time frame. There are businesses that do make this promise but in order to deliver the promise, they will use unethical SEO (known as Black Hat SEO).
What is Black Hat SEO?
Black Hat SEO can for a short period of time rank you website – but it also will cause its long term downfall.
Google will penalise your website for Black Hat SEO and overnight you could discover your website has lost ranking and the business you have been getting from your site grinds to a halt.
Why is White Hat SEO Best?
White Hat or ethical SEO such as is done by myself (SEO Consultant – Karen Thorogood trading as Through The Ranks) follows Google guidelines and will ensure steady growth through the ranks. Importantly, once at the top of Google, White Hat SEO will keep your website in the top rankings – generating business leads on a long term basis.
Why SEO with Through The Ranks?
Whilst I have covered this question to some extent further up the page, the information below provides greater detail about my abilities as an SEO Consultant and the types of businesses that I work for.
So, why SEO with Through The Ranks? If you run a small to medium sized local business in Brisbane then you will find great benefits in engaging me to do SEO for you. I am a professional SEO Consultant specialising in local business SEO. Types of SEO for small business and medium sized local businesses that I can effectively optimise include local service business (trades such as plumbers, electricians; professions such as lawyers, doctors; and retail outlets such as shops and restaurants and online shops for any industry). I have the capabilities, the experience and the skills to work towards your local business reaching a listing in one of the top three positions on the 1st page of Google and other search engines.
As an expert SEO Consultant specialising in local businesses I ensure that my rates are affordable, far more affordable than larger SEO companies. I do not have the overheads that large companies do, thus I don't have to charge as much. This means that I can provide SEO services to small and medium sized businesses at a rate that they can afford.
Just because my rates are lower, don't assume that you will be getting a lower standard of service and expertise. Quite the contrary as an independent SEO Consultant specialising within a specific market I am knowledgeable and effective in search engine optimisation for small and medium local businesses such as yourself.
How Much Does SEO Cost?
With Through The Ranks you do not have to pay a fortune to engage our services to successfully achieve high rankings for your website. Obviously the greater the fee paid the more SEO is done for your site and the quicker it will rise through the ranks thereby generating business growth for you faster.
How Long will it Take for my Website to Rank?
All SEO takes time and you need to be aware of this. Depending on the competition of your industry it may be fast or slow for your website to move up through Google listings.
It is just about impossible to know how long it will take for your website to rank, it could be as quick as 6 months or could take as long as 2 years. What you do need to bear in mind is that your website will generate business leads as it moves through the ranks even before reaching the goal of 1st page ranking for the most commonly searched phrases for your business. I will optimise your website for around 100 to 200 different keywords. Some of these keywords will have low monthly search volumes but achieve ranking earlier than the high search volume keywords. Amalgamated, once ranking a number of these low volume search terms can generate a noticeable increase traffic and revenue for your business.
How Can I tell if SEO is Working for My Website?
You will receive a monthly report which will clearly show you how successful SEO is for your website. I will provide you with the number of visitors to your website each month. I will also provide you with the rankings of your website each month. So you will know exactly how your website is performing.
Once your website starts rising through the ranks to the top of Google you will not need monthly reports. You will be able to measure the SEO success from the number of phone calls your business receives and the number of emails that are sent to you from prospective customers contacting you from your website.
Through The Ranks – SEO Consultant Brisbane
Please feel free to give me a call (0411 403 511) so we can discuss your particular business and how I may be best of assistance to you in relation to SEO and hence business growth.
Through The Ranks
SEO Consultant Brisbane
Phone Karen on 0411 403 511