WHY CHOOSE US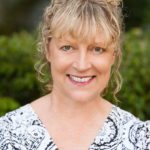 The question really is Why Choose Me, Karen Thorogood as I am an independent SEO Consultant specialising in SEO for small to medium sized business.  Through The Ranks is just me and the invaluable contacts that I have developed within the industry (such as other experts in SEO, experts in website troubleshooting, image design, website design, WordPress experts etc).
I will be doing the work for you and there are many solid reasons why you should choose me, Karen Thorogood as your SEO Consultant.
Proven Results
I have already demonstrated that I can generate business growth through SEO for small to medium sized businesses.
I Specialise in Medium and Small Business SEO
As a small business myself I understand the particular challenges small businesses have.  I have chosen to specialise in SEO for small service businesses as the results are so obvious which makes me feel great!  I love to see small businesses grow and love the challenge of helping to make this happen.  I am experienced in small business SEO,  I have the tools, the knowledge and abilities, all you have to do is give me a call.
Your Business is Important to Me
As a sole proprietor specialising in small business each and everyone of my clients are important to me and I personally do the work for you.  I do not farm out the work overseas, nor will you be allocated to ever changing team members such as occurs in larger SEO businesses.  I personally will be in contact with you and at the initial stages of SEO I really can't do my job properly without some input from you regarding you business and your business goals.
If you ever have any questions regarding SEO for you site, you will be speaking to me, the person responsible for getting your website to rise through the ranks.   With me, you will not be a small business lost within a large business, you will be engaging someone who has both small business SEO experience as well as small business operation experience.
Your Goal is My Goal
Referrals and actual proven data is the best way for business people such as yourself to find a good, reputable SEO business.
The more referrals and proven successes I have the better – so my goal is the same as yours.  This means I am determined to get your website ranking on page one of Google so as to continually build on my reputation as a reliable and effective SEO Consultant.
Affordable Rates
I work out of home, I don't have the overheads that large SEO businesses do.  Thus I do not have to charge as much as bigger SEO businesses as I have much lower costs.  When you employ me to do SEO for your business every dollar you spend goes into working on your website, not in paying the rent, insurance, support staff etc.
Just because my rates are more affordable than many SEO businesses this does not mean that my skills and abilities are of a lower standard.  I actually provide an extremely high level of service, and in fact I probably under charge and I expect this may change in the not too distant future.  Don't let this concern you as I maintain the rate charged to you from when you initially signed up for a period of 12 months.
Passionate
I am totally passionate about building businesses.  I love working knowing that my work is going to help a business grow.  I love the fact that I can actually see through statistics how well I am doing in getting your website to rank.
I will provide you with a monthly report which will allow you too to see the level of effectiveness of the work done is.  But please, do remember no matter how good I am or how much work I do, the ranking of your website is determined by Google and many other factors such as competition and it is likely to take anywhere between 6 to 12 months before you get a really significant amount of business from your website.
What I am trying to say is that some things are out of my hands, and out of the hands of any SEO business.  However with me as your SEO Consultant you are going to get the highest level of service and effectiveness of SEO for medium and small businesses – at a rate that is affordable for small businesses.
Approachable
I am always happy to take your calls (ph 0411 403 511); I love talking to business owners about the challenges affecting their business and what their future goals are.  I can in fact not do my job properly if I don't get input from you regarding your business, services and/or products.
My business hours are 9am to 5pm Monday to Friday.  I often work out of these hours but prefer not to have calls outside of business hours.
You can always get me on email karen@throughtheranks.com.au – I regularly check my emails.
If you prefer skype we can do that too.
If you fill out the Contact Form I will get back to you as once again I regularly check my messages.
My Guarantee
I run an an ethical and affordable SEO business for small to medium sized businesses.  I guarantee that I will do everything possible employing White Hat SEO to increase your business organic leads or sales of your products which will enable your business to grow.
I have had success in the past and through employing the same (and new as SEO continues to evolve) strategies and techniques for your website I expect to obtain successful ranking and income generation from your website.
I am are very focused on business development and besides SEO I can also provide you with other marketing tips along the way to help you build your business should you need any assistance in this area.